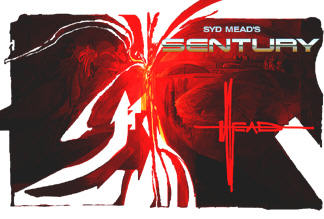 I got two new books last week, both in the similar vein.. One is Syd Mead's Sentury, and the other is The Art of Shaping the Future by Luigi Colani. If you dont know, Syd Mead is the legendary vehicle designer and concept artist for the last 50 years or so, he's done concepts for just about every american auto maker, and a ton of movies video games and tv shows, among the most famously noted are Blade Runner and Tron. Luigi Colani is one of the most famous all-around designers of Europe for about the same span of time as Syd Mead. Both focus on new forms for what things will look like in the future. Syd's designs tend to be very sharp and angular, whereas Colani's designs are much more round and circular, in fact some credit him as the father of ergonomic design.. If you're planning on getting into design, these two books are highly recommended, especially at the crack-head prices I found them at.
as you can see the Luigi Colani book is THICK. In fact it's 500 pages, in total full color, and i got it for 25 dollars(!) I got the Syd Mead book for the same price.. It was in fact an import. I can't read Japanese but I didnt buy it to read it.
If you're not familiar with their work, then just Google the names..
Here is today's new piece of art, the topic of the week was "Fallen Valkyrie":